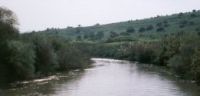 Training Offered
In the past few years I have been doing more and more training for individuals and small groups. I have had the time to create quite a few different programs, and if you or your group would like this training, please contact me!
These classes are designed to be useful to BOTH the home and small business user.
All classes have significant time for Q&A, both at the end of the class and afterwards. Classes can be delivered over the lunch hour to provide some staff skill development for both a low-cost and low-impact to your small business.
Computer Basics

Includes Basic Computer theory, using the Windows OS (or some Linux distros), file management, computer maintenance.

Computer Security

Covers Viruses, Worms, Spyware and Phishing. Regularly updated. Great security value for small business.

Microsoft Office Crash Courses

Microsoft Excel, Microsoft PowerPoint & Microsoft Word - These are designed for a brief one-hour course to get the subject introduced to the programs and stimulate interest to learn more.

Microsoft Outlook Advanced Features

Takes productivity and time management to a new level, planning meetings, scheduling tasks, monitoring progress and improving communication.

SharePoint WSS 3.0

Beginning and Advanced classes. From showing you how to make a number of different kinds of databases, to take workflows to the next level, and use SharePoint Designer to quickly develop complex data manipulation tasks to work around display and security challenges.

Custom Training

I can work with your business to develop customized training for your applications/hardware. Please contact me for more details.
Copyright River's Edge Enterprises 2000-2012. All rights reserved.
The names of actual companies and products mentioned herein may be the
trademarks of their respective owners.