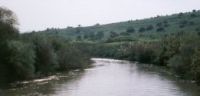 I have been working for MNC since March 2012.
IT Consulting with a focus on delivering quality customer service and sustainable, long-term solutions. MNC serves businesses small and large with competitive, value-rich services and support. Compelling new IT products which can streamline your business and build closer relationships with your clients.
[Back]
For about 9 years now I've hosted my own internet services on different platforms. For the vast majority of that time I have chosen a Linux platform with open source mail and FTP services to ensure the highest availability and lowest amount of maintenance.
My last mail server ran on Mandrake 9 and Postfix for several years on a mere Pentium 2 desktop computer!
Part of my current virtualization testing (as described below) continues with that platform, but I have expanded it to offer web-accessible mail services. This required Squirrelmail and Dovecot to handle the IMAP services. [Back]
Iíve been an avid follower of web-based collaboration for some time and shortly after SharePoint Version 2 I started getting involved with it. Early on, it was a decent option for sharing calendars and contacts, before Google started filling that void. The database potential was very attractive though and I started experimenting with what I could do for BLRB.
We had a need for logging construction documentation. There were plenty of online collaborative solutions out there, but they were all very expensive and not very customizable. BLRB isnít a typical architectural firm and many assumed business practices simply donít apply. A customized solution was in order. SharePoint 3.0ís ease in creating ďlistsĒ to manipulate data was extremely helpful. Adding to that the ability to attach documents to the log entries made it a slam dunk.
Using SharePoint Designer I was able to not only customize lists, but the forms themselves, as well as creating workflows which could show views of the same data source, but filtered for different security levels.
The system I developed is now in use on over 6 different projects, and has external access so that contractors can use the site to submit information, notify the consultant and architect, and track not only the progress of a question or submittal, but also internally track costs and performance to improve the efficiency of not just our staff but our consultants as well.
While SharePoint is a robust and intuitive system, itís still a commercial product. The server to run it on and many of the advanced features simply arenít available without significant cost. In some cases, for a small business itís prohibitively expensive at that.
For years I have sought to find a good open source solution to small business. My personal dream is to find workstation and server solutions for small business which not only specifically address their needs, but do so in a cost effective way. Big companies like Microsoft and Oracle donít understand small business, and by their nature, they canít.
In the last couple years weíve seen open source really shine. So much so that I can now reliably offer Ubuntu as an effective and robust replacement for a Windows XP or Vista computer. Open Office as a fantastic alternative to the expensive and bloated Microsoft Office products. Even Firefox as a streamlined and secure web browser over Microsoftís Internet Explorer.
My current projects include finding open source alternatives to the Microsoft SharePoint solution. Right now I am testing Drupal as that alternative. Some of the implementations that small business might find useful are:
| | |
| --- | --- |
| Inventory Management | Company Vehicle Records & Maintenance Schedules |
| Asset Management | Equipment Rentals |
| Furniture and Capital Depreciation | Customer Tracking, Logging, and Contact Management |
Drupal even runs on a Windows platform for those businesses that canít afford another computer to run services on.
Drupal is supposed to support file attachment which would be an alternative to solving my document logging problem at BLRB. [Back]
Since about 1998, I have been doing server administration, and in that time I've managed Windows, Novell and Linux servers. They all performed a variety of tasks from the mundane (file server) to the complex (500-user RightFax server). I have been aware of virtualization for some time and keep up with how the technology has progressed. As a production server administrator, my biggest concern is reliability.
Virtualization has really come of age, and I've finally taken the plunge with both feet. I've built my first VMWare box running on 64-Bit Ubuntu, and it presently runs a back end web proxy server, my Drupal & SharePoint servers as well as my mail server. It's been doing quite well and I'm very pleased with the performance even on a Core 2 Quad. I'm taxing the performance and running some metrics now to see what kind of load this rather meager box can sustain.
My next steps are to see what virtualization can do for the workstation. I think that by leveraging the cheap power of the Core 2 Quad + the stability and affordability of Ubuntu & other Linux distributions can realize a significant value for small business and even improve the technology for most small businesses with only a minor amount (perhaps in some cases, near 0) of investment.
I'm really excited about what the future holds here. [Back]
Copyright River's Edge Enterprises 2000-2012. All rights reserved.
The names of actual companies and products mentioned herein may be the
trademarks of their respective owners.